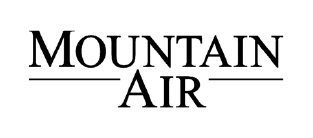 Mountain Air
Solution Structure:
In their store, they offer a selection of mountain gear and specialized sporting equipment repair and servicing. They also operate a complete rental department for skiing, snowboarding, and mountain biking. On the online store, customers can order from a specially curated range of products, and either collect their items in the store or get them delivered to their chalet. In the heart of the resort, Verbier's café, Cuisine 22 provides customers a relaxed food experience.
Business Case
Although they are part of the same business, Mountain Air's rental department and restaurant are run as independent concession partners. Mountain Air wanted to give guests a consistent customer experience, but they were unable to, as the software solutions that the concessions used did not communicate properly with the ERP and CRM systems. The company started to search for a unified software solution that could cover all their needs. As is typical for a mountain business, the winter holiday periods are crucial for Mountain Air Verbier, and a good benchmark for a software system. The ideal system would manage this seasonality easily, and scale up during busy times to daily peaks of:
100 rental reservations online
500 rental contracts, with up to 20 being created at the same time
1,000 sales orders
10,000 sales lines
10,000 financial transactions (ledger postings)
The solution
Over the years, Mountain Air Verbier had developed a successful partnership with technology company Navtech Suisse AG, a certified LS Retail partner. The company decided to upgrade to LS Central, LS Retail's unified commerce software system, which combines all the functionality the companies require to support retail sales and rentals. The solution was adapted to meet Mountain Air's specific needs, including an EDI connection with company suppliers and a B2B extension for Zalando. While the main implementation has been completed, Mountain Air Verbier and Navtech Suisse AG continue to explore different functionalities and enhancements to offer an even more memorable guest experience.
Benefits
With LS Central, Mountain Air Verbier has improved efficiency and customer service. LS Central has become the heart of the business and is used extensively to manage all its separate parts from sales, to rentals, purchasing and financials. Since implementing LS Central Mountain Air Verbier has seen several benefits, and they now enjoy:
No more integration issues.

The company can now use one single business management system, instead of several different platforms that act as separate entities and need to be connected and managed separately.

Complete overview of all sales and operational channels

. The company can track sales, stock and productivity in real time in the store, at the concessions, on the e-commerce, and on the mobile app.

Greater customer satisfaction and retention

. Customers can use the loyalty app to collect and use loyalty points in the eCommerce and physical store.
Omni-channel shopping experience

.

Customers can shop when, where and as they want.

Enhanced loyalty program

. The loyalty program has been extended, and sporting club members can now pay via their mobile app and receive customer statements at the end of month.

More tender types available.

Customers can pay as they prefer.

Seamless payments across locations

. Customers can pay their bill in different departments regardless of concession or company operator. For example, they can pick up items in the store and pay in the rental department.
Mountain Air Verbier - LS Central Success Story